Japan Quality
We manufacture engine pumps, submersible pumps, oil pumps and more items in our three factories in Japan, China and Thailand, with a thorough quality control system, we achieve long-life products by using virgin materials and the state-of-the-art technologies in assembling and inspections.
High quality raw materials
We only use virgin materials.
Cheap or low-quality engine pumps are made of mixed scrap material, while their parts are thin and have low strength, KOSHIN's aluminum parts are casted with high dimensional accuracy and durability.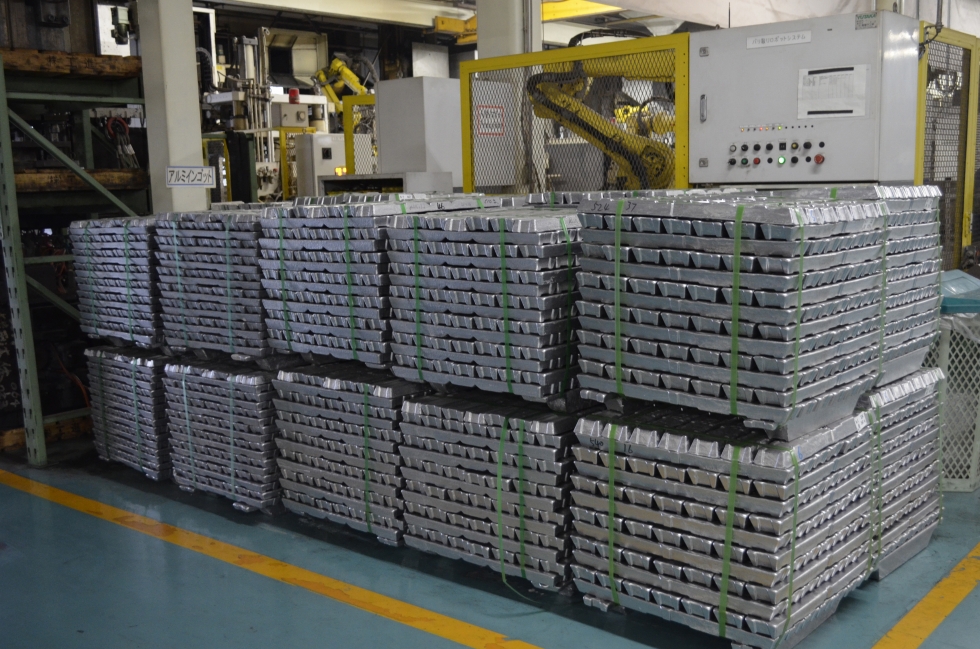 In-house mold design and aluminum die-casting system.
We produce many pump components, such as die-casting parts, frames and resin parts by ourselves, as well as our in-house designed and created molds. Every manufacturing of pump parts are organized from selecting raw material to proceed.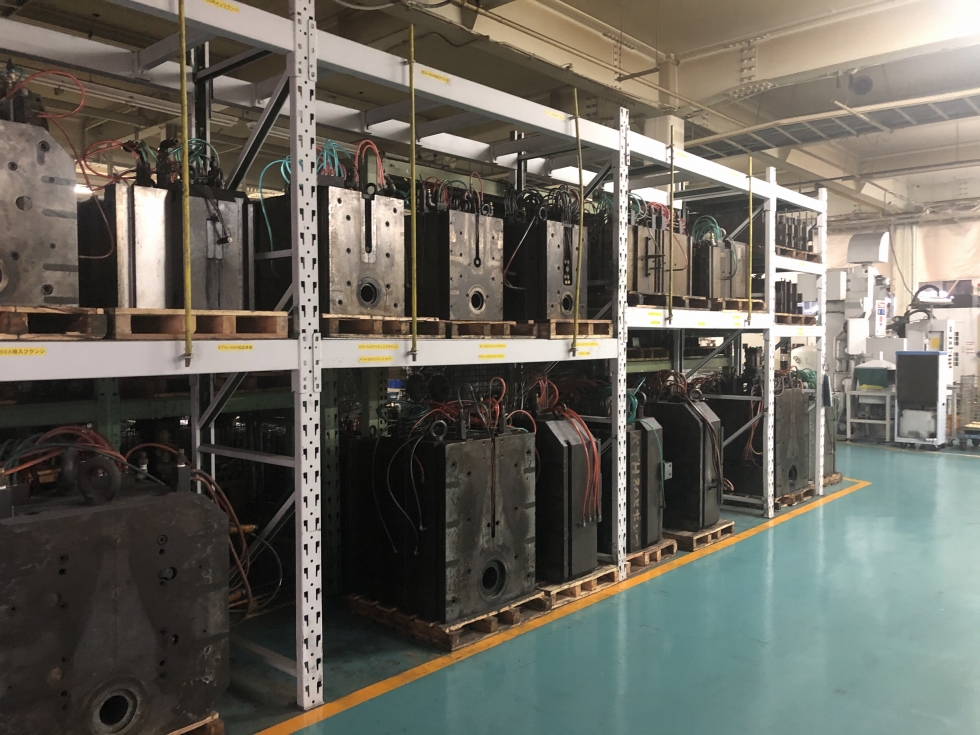 Molding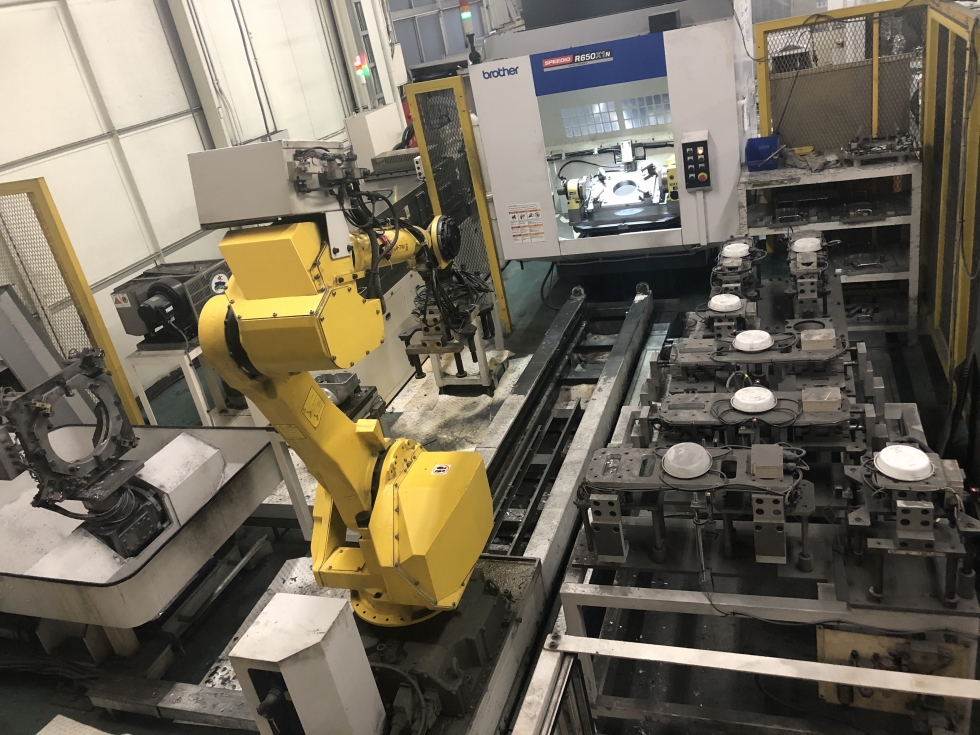 800t aluminum diecast system
Automation and optimization by robots
Welding robots and powder painting system (from the 70th anniversary company brochure)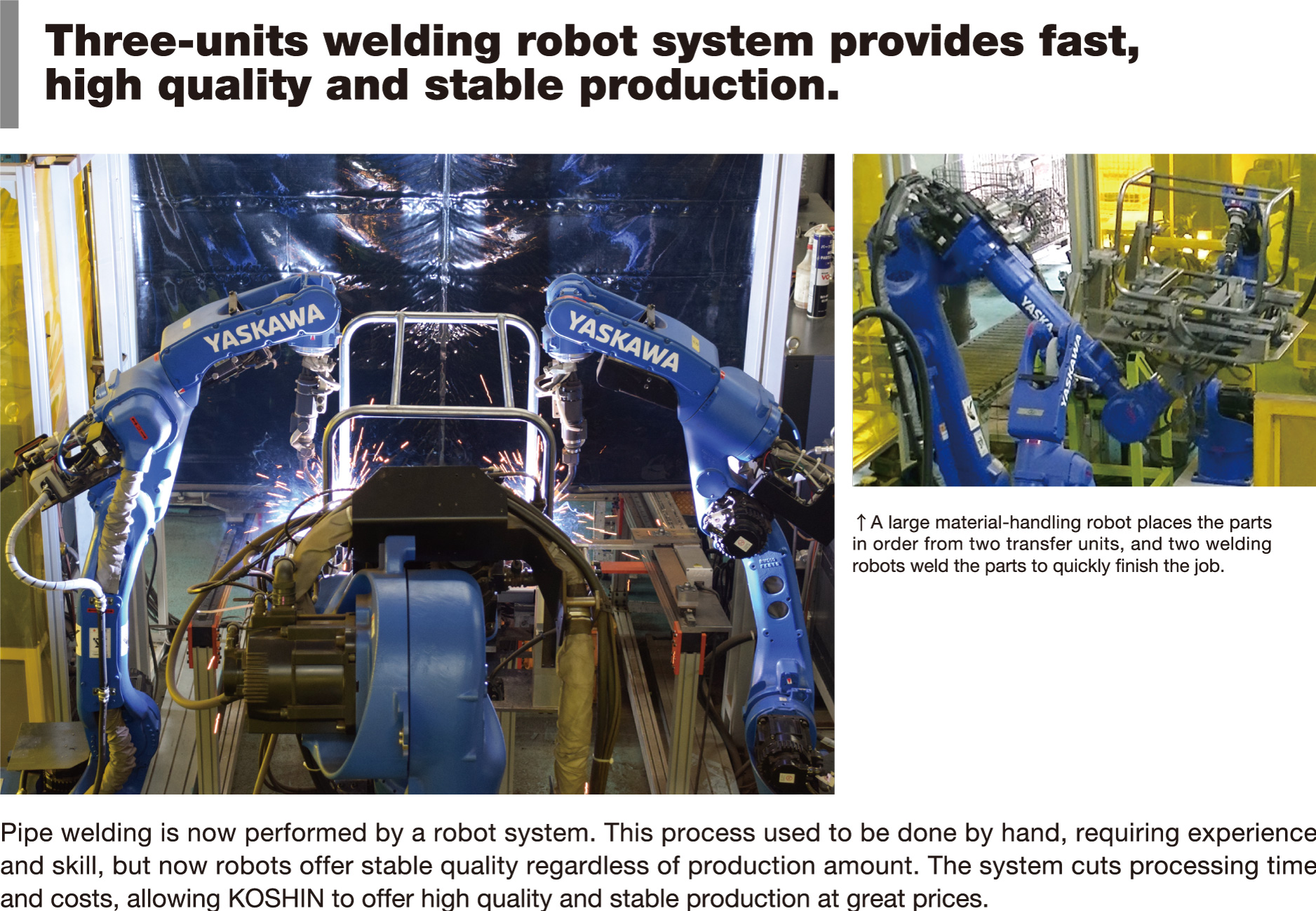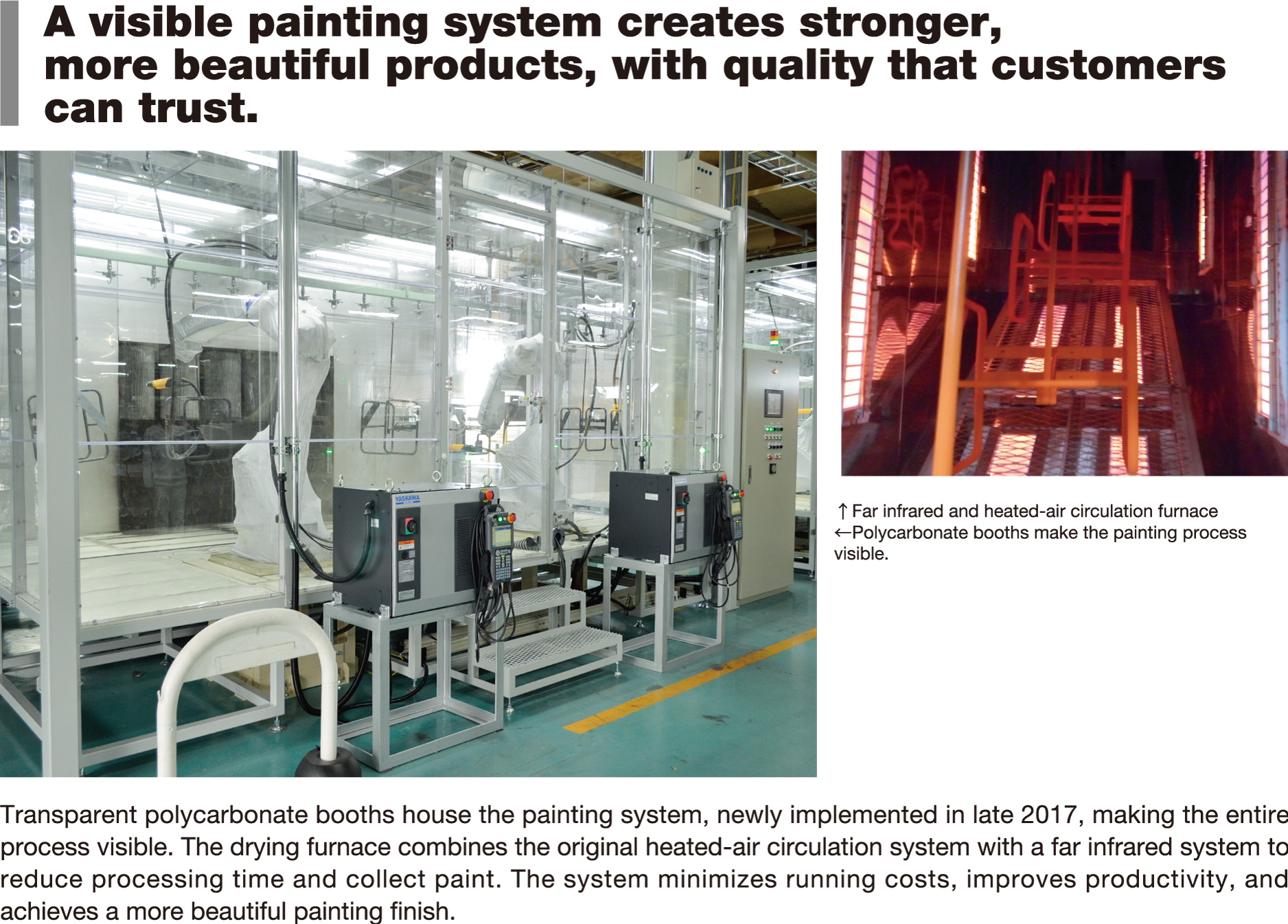 Specifications test with the latest inspection equipment.
Every engine pump is tested air leakage and specification by our experienced factory workers at the assembling line.
Leakage from mechanical seals or die-casting parts are checked two times at high pressure (2.0kgf/cm3) and low pressure (0.1kgf/cm3).
KOSHIN guarantee eight-meter suction head of all engine pumps.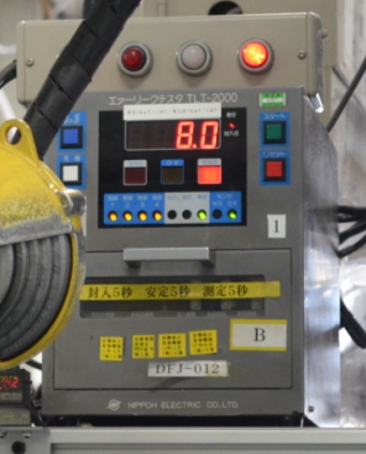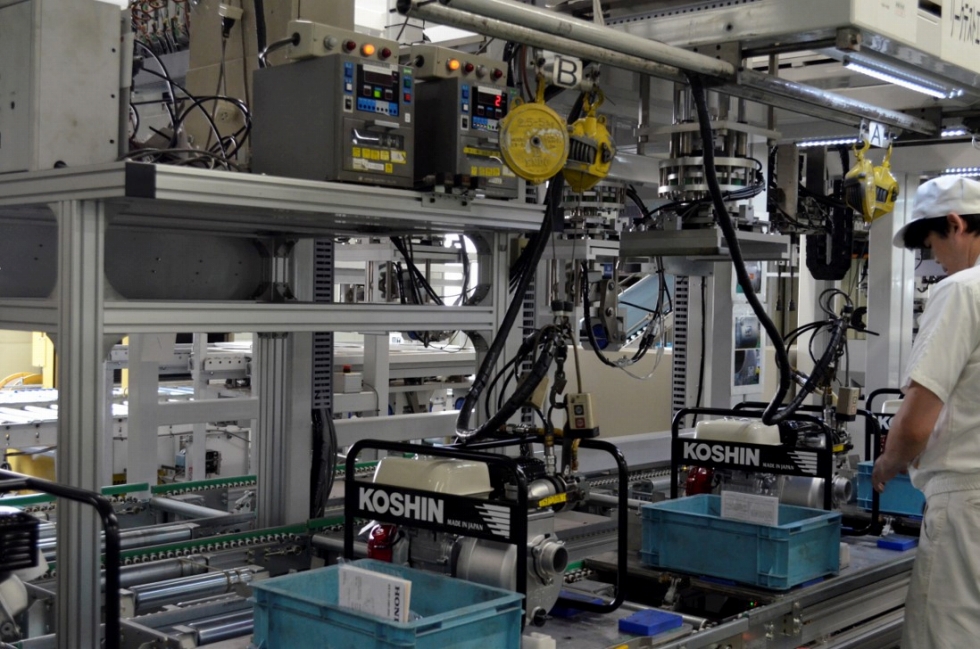 Leak test
Improvements of our factories (from the 70th anniversary company brochure)